BabyBio (GoBio Mini) columns
Rapid small scale purifications or condition screening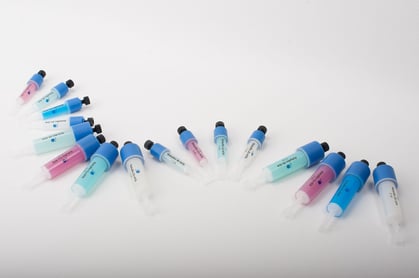 Rapid protein purification or screening of conditions
Ready-to-use 1 ml & 5 ml plastic columns
Use with a syringe, pump or chromatography system
Optimized column design
Innovative frit design – can handle less clarified samples
Prepacked with ~20 different WorkBeads™ resins
Screening kits available for optimizing His-tag protein purification
Easy scale up by combined coupling with up to 5 columns.
Heads-up on a product name change
Our baby is all grown up!
The BabyBioTM range of 1 mL and 5mL prepacked columns will soon become part of the GoBio prepacked column family and be renamed GoBio Mini.
Nothing else will change.
Same product, same performance, same exceptional WorkBeads resins inside