Three market changes that will impact the production of mAbs
January 26, 2019 / The Bio-Works Team
In 2015, the monoclonal antibodies (mAbs) market was estimated to be USD 85,4 billion and predicted to reach approximately USD 130 billion in 2023[1]. However, new research points at a much higher number. According to Zion Market Research, the global mAbs market will reach USD 219 billion by the end of 2023[2]. The market growth was much higher than expected only a few years ago, and even this number might be surpassed as we approach 2023.
Bio-pharmaceuticals is the fastest growing sector of the pharmaceutical industry with an annual growth rate of approximately 8 percent, whereas the growth rate of conventional pharmaceuticals is approximately 4 percent[3]. The majority of bio-pharmaceuticals in clinical development in the US and the EU are mAb products[4].
One explanation for the high growth rate of bio-pharmaceuticals, and mAbs in particular, is that they are both safe and effective. In general, mAbs are very targeted treatments that are well tolerated and carry a low risk for the patient. Another explanation for the high growth rate is the rapid advance in genomics technologies and the creation of libraries of potential drug targets, which makes it possible to address previously untreatable conditions[3].
Are mAbs the ultimate targeted therapy - read more about the mAbs approved for clinical use
In 2014, a report from McKinsey & Company stated that "bio-pharmaceuticals could become the core of the pharmaceutical industry". However, this would also necessitate a transformation – in the laboratory, in strategy, and in operations[5]. The following three changes in the marketplace are likely to have a significant impact on the industry and the production of mAb products:
1. Downward price pressure
Bio-pharmaceuticals carry a high price tag, which is a main driver for the increasing amount of new therapies on the market. If bio-pharmaceuticals are to become the core of the pharmaceutical industry, it is however unlikely that today's treatment costs can be sustained. Governments and insurance programs, both in emerging markets as well as in developed countries, are looking for cheaper alternatives, which has given rise to the development of the biosimilars industry. In general, biosimilars are 30 percent less expensive than original bio-pharmaceuticals[6].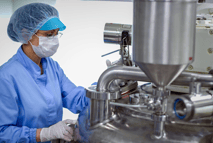 The downward price pressure means that pharmaceutical companies must reduce the cost of goods sold – by using new process technology, finding new ways to improve the production process, such as increased expression levels or higher yields of purified target molecules, or improving operations and utilization of equipment.
Here, for mAbs, the protein A step in downstream purification is an important focus area. Protein A resins are expensive and recent developments address getting the most out of every liter, by protecting the column and assuring that it does a good job for as long as possible (see the white paper "Improving your mAb purification").
2. Handling both high and low volumes
On the one hand, companies must be able to produce high-volume products, such as insulin and vaccines, at a low cost, . Other high-volume products, but not low-cost, are treatments for Alzheimer's disease and autoimmune diseases. On the other hand, companies must be able to produce extremely low-volume and highly specialized, personalized treatments, such as cell and gene therapies.

In addition, the increasing demand on the market for mAb products, as well as the accelerated introduction of new competitive drugs, require that pharmaceutical companies must be ready to respond quickly and adjust operations to meet new demands, both upwards and downwards.
3. New technologies and integration of the supply chain
The World Economic Forum has called it the Fourth Industrial Revolution – the world has reached a point where we see transformative and disruptive changes on a global scale in "how we live, work and connect to each other"[7].
For the pharmaceutical and life sciences industries, new technologies have led to an accelerated rate of change. Cloud computing has enabled us to handle huge amounts of data; robotization and automation make it possible to speed up and optimize production. Allocating production to low-wage countries is not so attractive when you can produce cheaper and better close to the home market . The home market for new advanced therapies is however not only the Western world. Demand is growing fast in emerging markets as well. Pharmaceutical companies based in emerging markets have also increased their production, with China and India in the lead regarding the number of biosimilars in development (269 and 257 respectively)[6].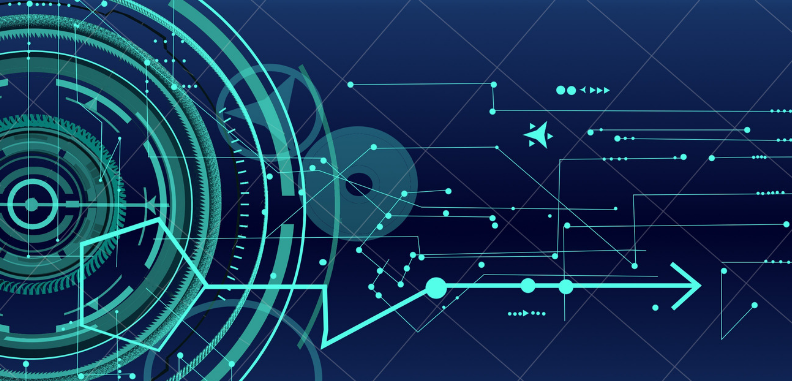 Digitalization has led to an integration of the supply chain, where data can be shared between suppliers. Shared data will lead to faster production processes. For example, data from raw material suppliers can be used directly in production instead of being verified and tested again at the plant.
Summary
The growing demand for new advanced medications has led to a downward price pressure, as governments both in developed countries and emerging markets are looking for cheaper alternatives. The fast development of biosimilars and of new therapies requires that companies must be able to handle both high and low volume production as well as being able to switch fast to respond to changing market demands. Agility will be key to meeting rapid changes; not only in the quantitative demand but also its geographical distribution and price level.
The majority of bio-pharmaceuticals in clinical development are mAb products. To meet competition, companies must produce these products at a faster rate, in both high and low volumes, at a lower cost than ever before. New technologies could enable companies to reach these goals as well as helping companies to be more agile and able to respond faster to disruptions in the market.
Read more about the mAb area: mAb Purification – an overview of the essentials
---
Improve your mAb purification

A simple step to improve mAb purity in any purification method.
---

12016 November, Grand View Research, Monoclonal Antibodies (mAbs) Market Analysis By Source (Chimeric, Murine, Humanized, Human), By Type of Production, By Indication (Cancer, Autoimmune, Inflammatory, Infectious, Microbial, Viral Diseases), By End-use (Hospitals, Research, Academic Institutes, Clinics, Diagnostic Laboratories) And Segment Forecasts, 2018 – 2024, https://www.grandviewresearch.com/industry-analysis/monoclonal-antibodies-market

22018 april 10, Zion Market Research, Global Monoclonal Antibody Therapeutics Market Will Reach USD 218.97 Billion by 2023: Zion Market Research, https://globenewswire.com/news-release/2018/04/10/1467446/0/en/Global-Monoclonal-Antibody-Therapeutics-Market-Will-Reach-USD-218-97-Billion-by-2023-Zion-Market-Research.html

3Dr Nicola Davies, 2017 April 17, The Pharma Letter, The future of biologics, https://www.thepharmaletter.com/article/the-future-of-biologics

4Seymour, Patti, 2016 March 14-17, DCAT Week, Global Biomanufacturing Trends, Capacity and Technology Drivers, Industry Biomanufacturing Capacity Overview, https://bptc.com/wp-content/uploads/2017/03/patti_seymour_03-14-16_dcat-global_biomanufacturing_trends_capacity_and_technology_drivers.pdf

5Otto, Ralf; Santagostino, Albert; Schrader, Ulf, 2014 December, McKinsey & Company, Rapid growth in biopharma: Challenges and opportunities, https://www.mckinsey.com/industries/pharmaceuticals-and-medical-products/our-insights/rapid-growth-in-biopharma

62018, Deloitte Touche Tohmatsu Limited, 2018 Global life sciences outlook, Innovating life sciences in the fourth industrial revolution: Embrace, build, grow

7Schwab, Klaus, 2016 January 14, World Economic Forum, The Fourth Industrial RevolutionRevolution: what it means, how to respond, https://www.weforum.org/agenda/2016/01/the-fourth-industrial-revolution-what-it-means-and-how-to-respond/

8Hemme, Philip, 2015 August 2, Labiotech.eu, Biogen is back home with its $1Bn Swiss production plant, https://labiotech.eu/medical/biogen-is-back-home-with-its-1bn-swiss-production-plant/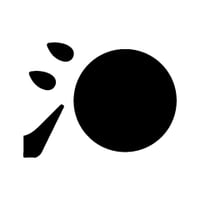 The Bio-Works staff are seasoned and enthusiastic (yes, even a bit nerdy) experts in purification resins, methods and strategies with many years of experience of the ins and outs of this field. We love our job and we'd love to help you do yours by sharing some good solid facts, principles and best practice. In short – "purification made simple".